"There's a power in the music,
and a spirit in my song."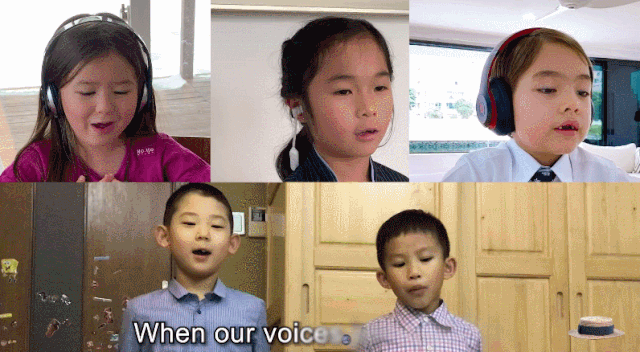 When our voices join together,
we are fearless, we are one.
In challenging times, the power of music has always comforted people and inspired courage in the face of adversity.
Music inspires us to think about life, connect with each other, draw energy from our sense of community and, through that, strive forward strengthened by positivity.
This music video, jointly completed by students and teachers from Harrow Beijing, Harrow Shanghai, Harrow Hong Kong and Harrow Bangkok, exemplifies the growth mindsets (of students and staff) which underpinned our approach to the challenges of early 2020.
In front of the camera, with sincere faces and firm conviction, students and teachers sang their hearts out, personifying the Harrow spirit – giving strong and fine voice to their expectations and confidence to set sail again.
We hope the singing inspires you as much as it did us.